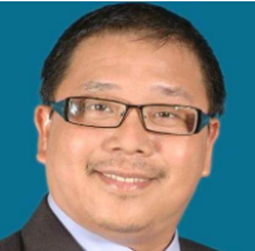 Gilbert Mendoza
My name is Gilbert R. Mendoza, I am a graduate of Bachelor in Elementary Education [Generalist] and Master of Arts in Education, major in Educational Management. I am an Elementary Teacher having 27 years of teaching experience, 12 years as an elementary teacher in the Department of Education, Philippines and 13 years of extensive teaching experience in the Kingdom of Bahrain. This is now my 3rd year as teacher in the United States of America, teaching 6th grade Science and Social Studies.
I am a determined, creative and hardworking educator who believes in a progressive, dynamic and student-centered type of education. I always integrate cooperative learning and differentiated instruction and assessment because my emphasis is to develop student skills and abilities.
I adequately prepared myself with the needed skills in the fields of teaching and learning, and management of learning. My skill to individualize and fit curriculum based on the needs of every student and my ability to multi-task in a cross-cultural environment motivated me to focus, love and enjoy my profession.
I have been married for 12 years to a Senior High School Teacher. Visiting places, cooking and gardening are considered my hobbies. Attending worship services in the church is my ultimate devotion.